| | |
| --- | --- |
| | ABOUT US |
ABOUT OUR CENTRE
Our center was established in 1999. It was the first comprehensive Chinese Medical center in Hull. With successful practice, the second branch was open in east Hull 7 years later. Our center has built up a good reputation in Hull and East Yorkshire area for its friendly and effective service, specializing in pain relief, skin problems, weight loss, stress, fertility problem and many other conditions. Our center abides by the council's code of safe practice and code of professional conduct, complies with current health and safety legislation. It is fully covered by professional indemnity and public/products liability insurance.

Our east Hull branch at 319 Holderness Road
ABOUT OUR PRACTITIONER
Our practitioner, Dr. Huang, has over 30 years extensive clinical experience. She was trained in NanJing and ShangHai University of Traditional Chinese Medicine (TCM) which are two of the top TCM universities in China. After five years full time courses she obtained BSc degree in TCM in 1991 from NanJing University of TCM. Later she graduated from ShangHai University of TCM with Msc degree in 1997. In 1999, She finished her PhD project and awarded Doctor Degree in medicine in the field of acupuncture by NanJing University of TCM. She has published more than 10 research papers. She is fully qualified both in Chinese medicine and western medicine.
Before coming to the UK, Dr. Huang had been working in the biggest general hospitals in NanJing and ShangHai. Throughout her career in the hospital, she accumulated extensive clinical experience, advanced acupuncture skills and always obtains effective result. She came to the UK in 2000 and helped to set up the first comprehensive

Chinese Medical center in Hull at 374 Hessle Road. Since then, she has successfully treated thousands of patients in Hull and east Yorkshire area. Dr. Huang is registered with The Association of Traditional Chinese Medicine (ATCM) - the regulatory professional body for TCM in the UK. As fully registered practitioner, the service is recognized by most private health insurance.

Our west Hull branch at 374 Hessle Road
ABOUT OUR APPROACH
Our approach to health care is professional, natural, safe and effective - and is rooted in compassion, a commitment to quality and a "whole person" perspective. We treat a wide spectrum of conditions, but our ultimate goal is to keep you healthy. In our view, health and wellness is an active process along a continuum, shifting with the rhythms of our lives, bodies and emotions.
Our Practitioner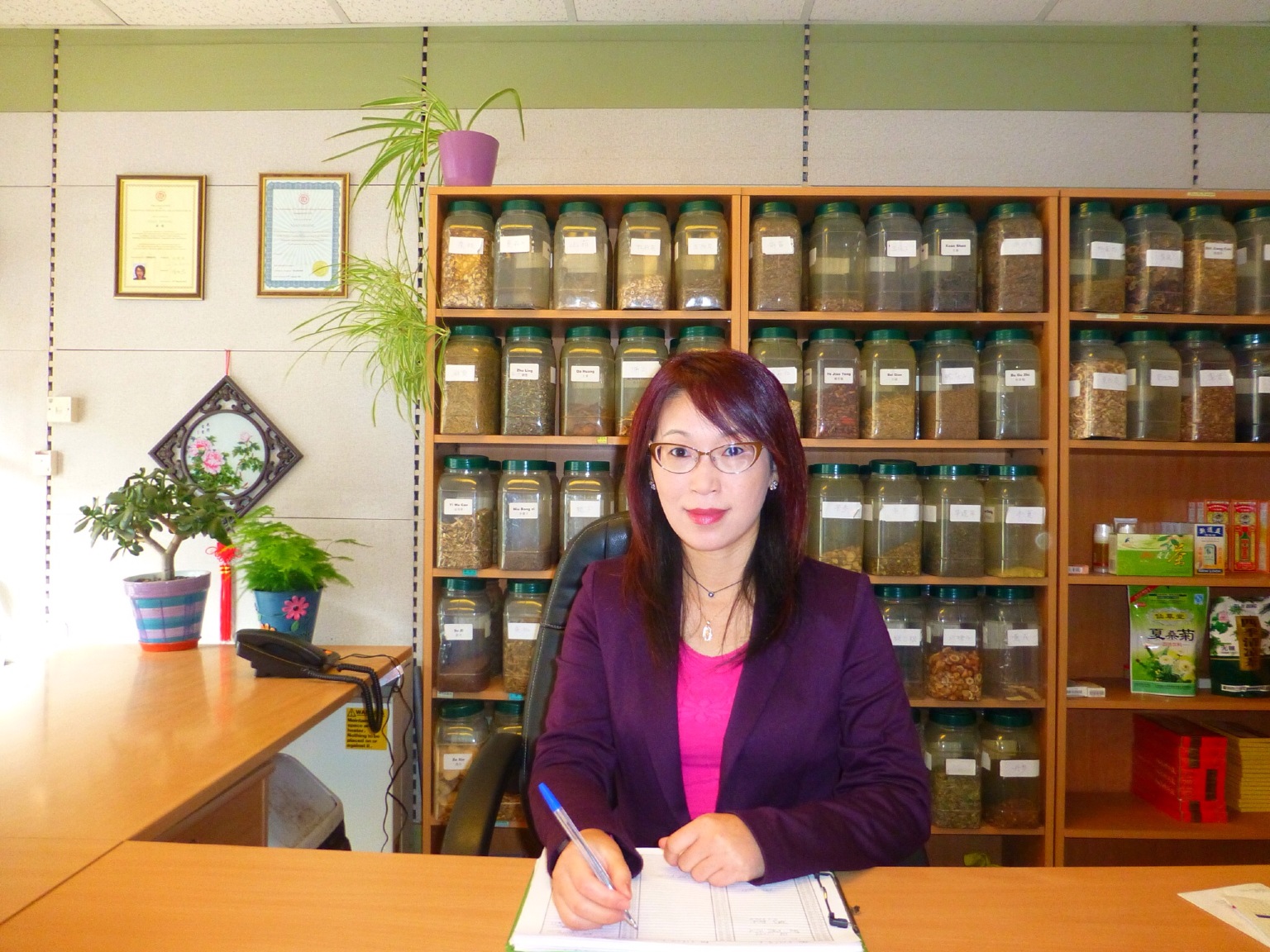 Dr Huang MD MATCM
West Hull Branch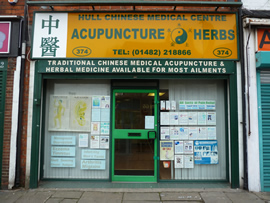 374 Hessle Road
Hull, HU3 3SD
Tel: 01482 218866
East Hull Branch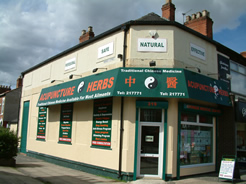 319 Holderness Road
Hull, HU8 8SH
Tel: 01482 217771