CUPPING
Cupping involves the suction of a glass cup, performed by creating a vacuum with a flame before being placed on the body. During a Cupping treatment, the skin's pores are opened which helps to stimulate the flow of Blood, adjust the flow of Qi and remove blockages within the meridians. The warming and dispersing actions of Cupping result in a profoundly increased local blood supply to muscles and skin which provides nourishment to the local area and releases tension particularly in areas of muscle rigidity.
Cupping is most commonly performed on the thick musculature on your back although it can also be carried out on other areas such as the shoulder joint.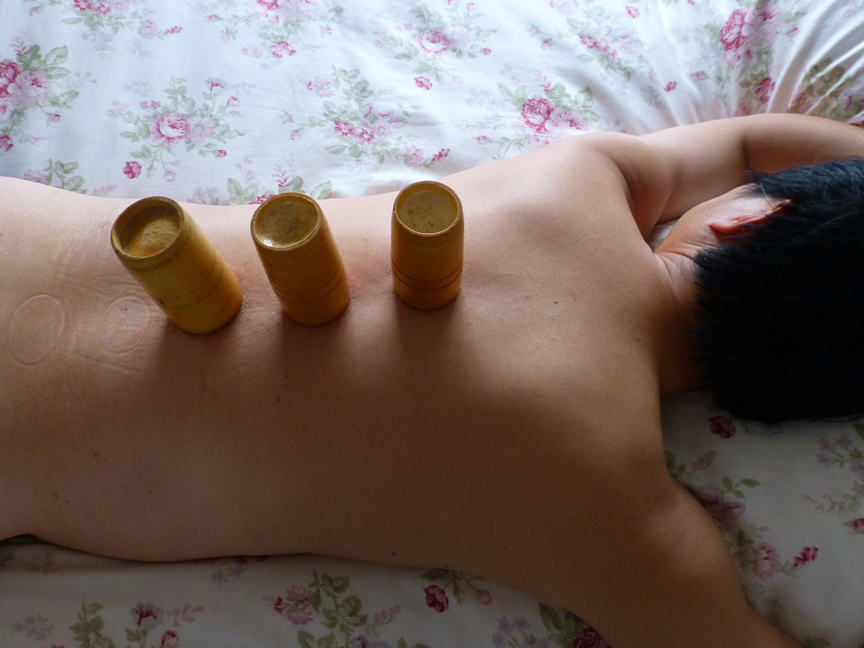 During the cupping treatment, you will feel a deep warming sensation and the skin will turn red, showing that the circulation has been brought to the surface. After the treatment, you may feel deeply relaxed and energised and experience a feeling of lightness and flexibility in areas of pain and muscle tension. You may also find that your skin complexion gradually improves, becoming firmer and smoother with a new and healthy glow. 
Cupping has strong therapeutic effects through its warming and dispersing actions and can be used for a wide range of conditions, most commonly being:
Musculoskeletal conditions such as pain, soreness or numbness in the neck, shoulder and back

Insomnia, anxiety, stress and tiredness

Digestive disorders such as indigestion, constipation and IBS

Respiratory conditions such as chronic bronchitis, cough and common cold
Our Practitioner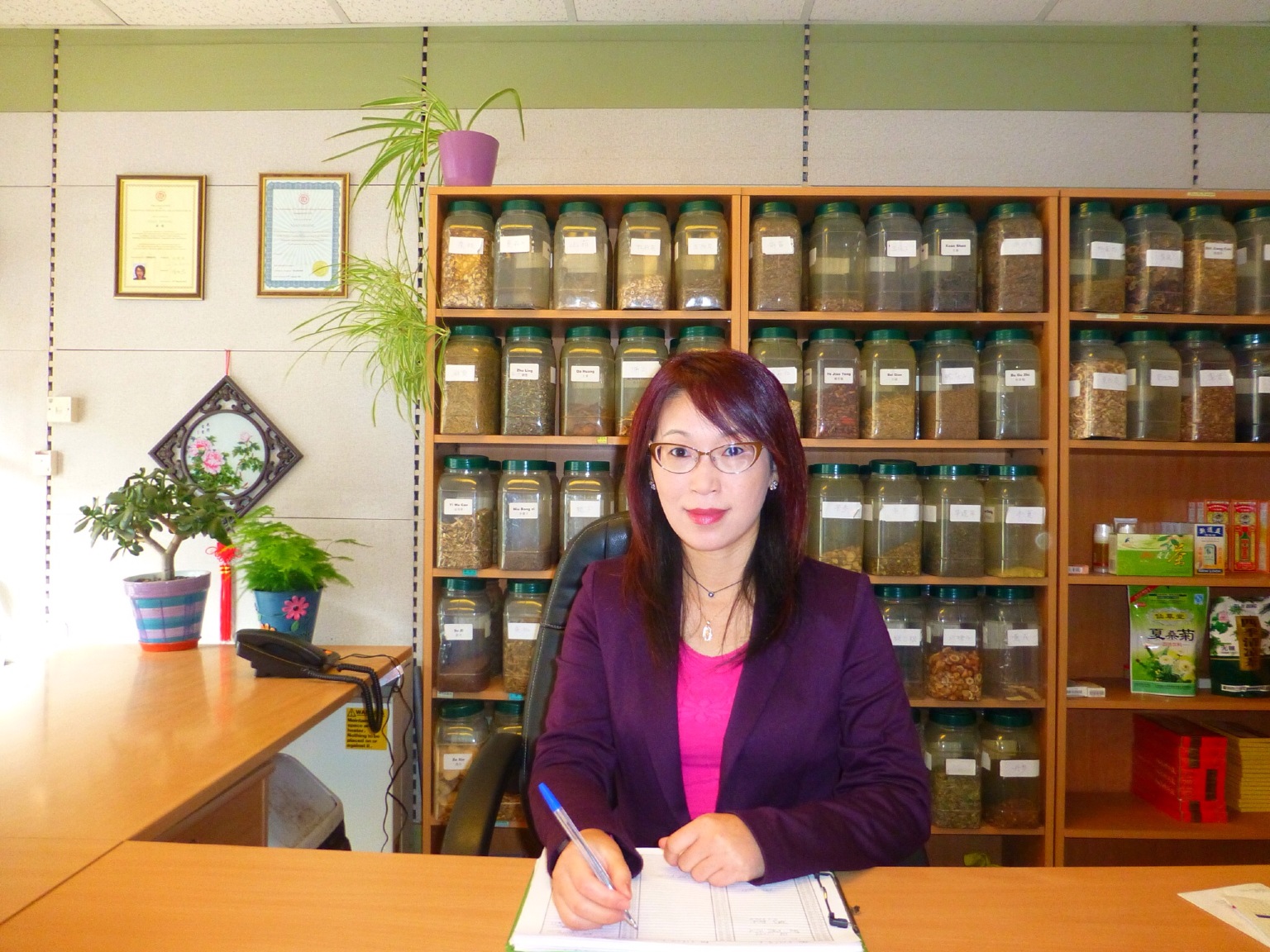 Dr Huang MD MATCM
West Hull Branch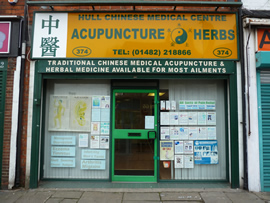 374 Hessle Road
Hull, HU3 3SD
Tel: 01482 218866
East Hull Branch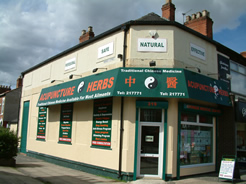 319 Holderness Road
Hull, HU8 8SH
Tel: 01482 217771